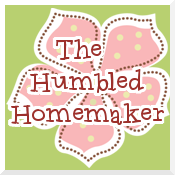 Did anyone notice any chances to the blog this week? 

I was blessed with some design tweaking by Heather of An Original Belle!
Heather is just getting started as a blog designer, and she offered free designs for the month of August! 

Heather is offering complete blogger blog designs–from headers to buttons to layout. 
My hubby, of Vida Creations, had already designed my header for me.
So Heather made me a button and fixed my spacing, so I would have more room to write and more room for buttons in the side bar. 

She did all this SUPER FAST, and I think she did a great job!
If you or anyone you know is looking for a blog designer, check out An Original Belle!