Reading Time:
7
minutes
I am delighted to welcome Jodi from Granola Mom 4 God as a guest poster today! Jodi has a very unique birth story–that speaks a lot of God's sovereignty in her life (and it's quite entertaining, I must add!)! Please be sure to pay Jodi a visit at her site!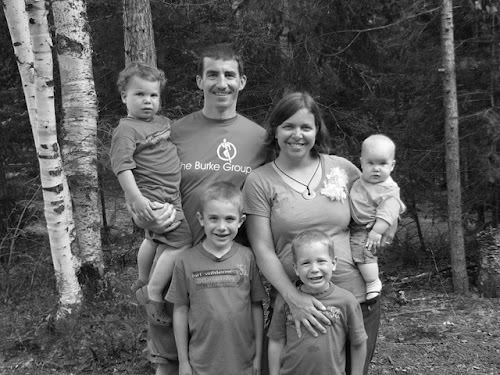 Be sure to go back and read about my first daughter's birth in yesterday's birth story–and come link up your own on Friday!
Guest Post by Jodi of Granola Mom 4 God
I was told that I most likely wouldn't have children. Biological children,that is. Call it heredity, poor diet, or a thorn in my flesh, I was diagnosed with the popular infertility syndrome, PCOS (polycystic ovarian syndrome).
Not a person comfortable with having a label slapped on my back, I decided to defy traditional medicine.
Through herbs, whole foods, exercise and a divine appointment with the hubby Lord, you will find your head bobbing as you count the people in our family.
Six total. Seven if you count the dog. Four happen to be biological children. Take that PCOS!
Already inclined towards a natural lifestyle, I committed to have a 100% natural childbirth. After reading countless books I saw no other option BUT a labor free of western medicine such as pitocin or an epidural.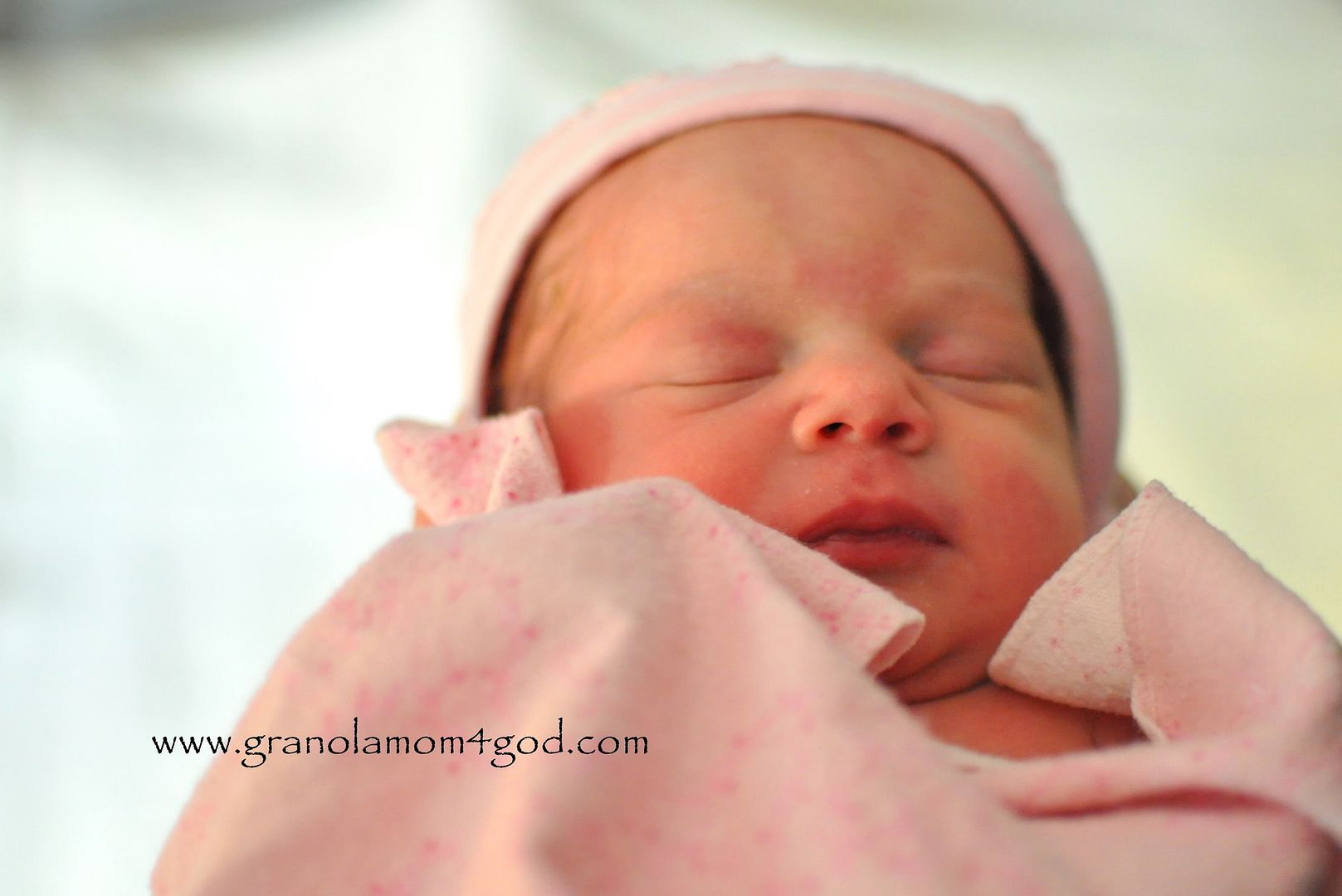 Quite honestly, I was convicted by Genesis 3:16a, where God pronounces a sort of judgment upon Adam and Eve.
To the woman he said,

I will make your pains in childbearing very severe;

with painful labor you will give birth to children.
In all honesty, I have yet to experience a painful childbirth (thank you Bradley Method). The fact remains that I wanted to be obedient to what God had called me to do. Give birth as He described in Genesis.
Two of my babies were born in the hospital, with my husband coaching me and my doula(s) prepared to handcuff any individual to my unused bed who wished to apply modern techniques to the age-old tradition I had chosen.
But then I took the plunge. Quite literally.
Compelled by what I read in Song of Songs, we decided to give birth at home.
Under the apple tree I roused you;

there your mother conceived you,

there she who was in labor gave you birth.

Song of Songs 8:5
Though all of my children's births are memorable in their own right, I must admit that Naomi's entry into the world was unique. Had I delivered my first with the same productively swift exit through the birth canal, I don't believe I would have four children.
I am making this sound bad.
But it wasn't. Being a seasoned mom . . . the reality is that I am laughing right now.
Naomi. Her name means pleasant. If you combine it with her middle name, Torah, then you arrive at our prayer for her, pleasant word. May the words of the Lord be pleasant to her soul.
And she is pleasant. And easy. And laid back.
Nothing. Like. Her. Birth.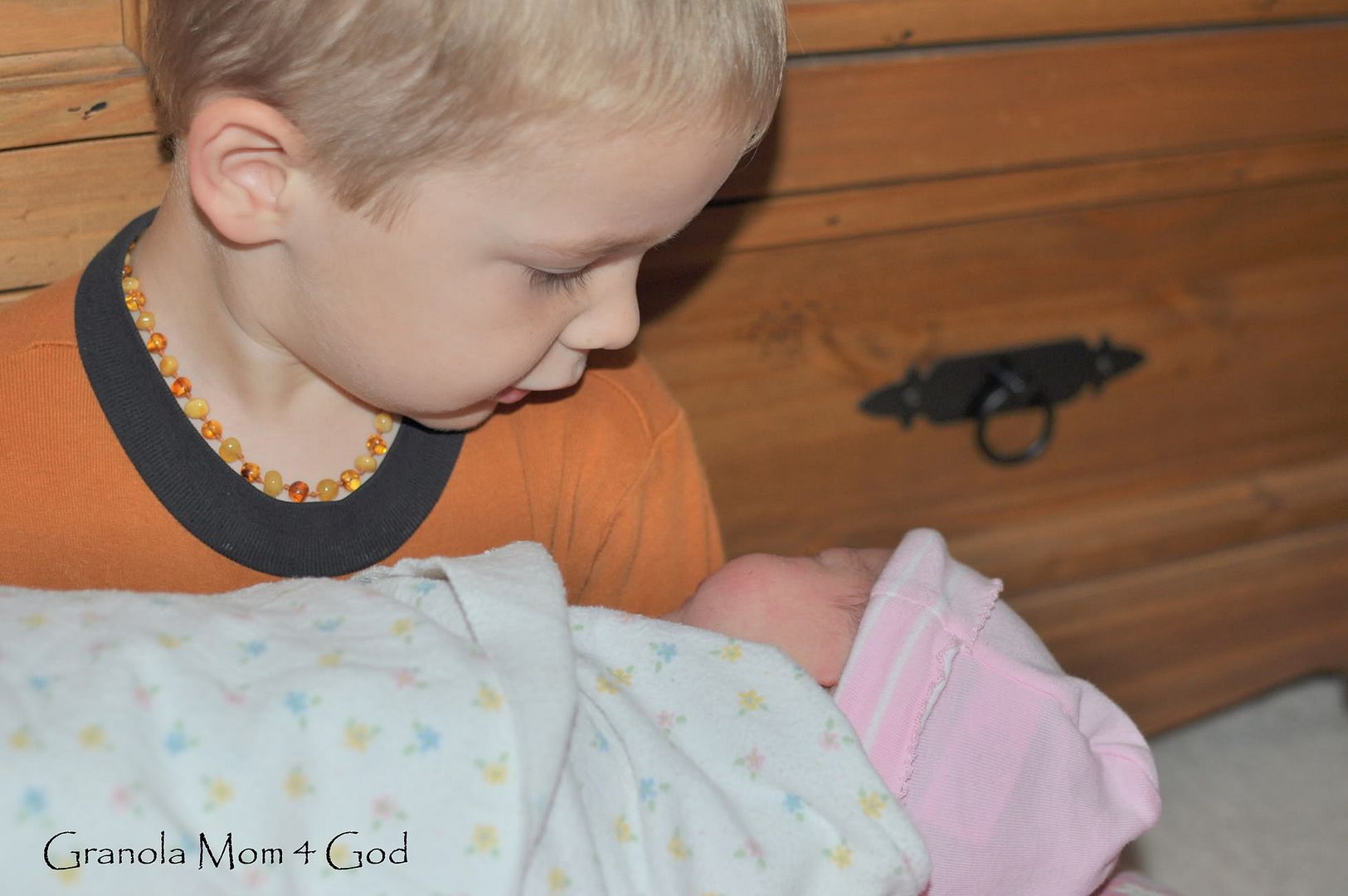 For 9 months I thought that she would arrive early. Every fiber in me was in agreement. My body prepared regularly as I ministered to my children with those familiar Braxton Hicks contractions.
Nope.
Because I was so certain of her impending arrival, I nearly stalked my midwife. I didn't want her to forget that I needed that birthing tub. OK . . . I wanted that tub.
It arrived. I thought for sure that Naomi would present herself later that night.
Forget it.
Days go by. Two midwife appointments later. Changes within my body too personal for the internet were like a billboard announcing that I would soon give birth to a child.
More waiting.
Obviously, I did end up giving birth. It was almost as if a switch in my brain flipped on and immediately launched a chain of irreversible events.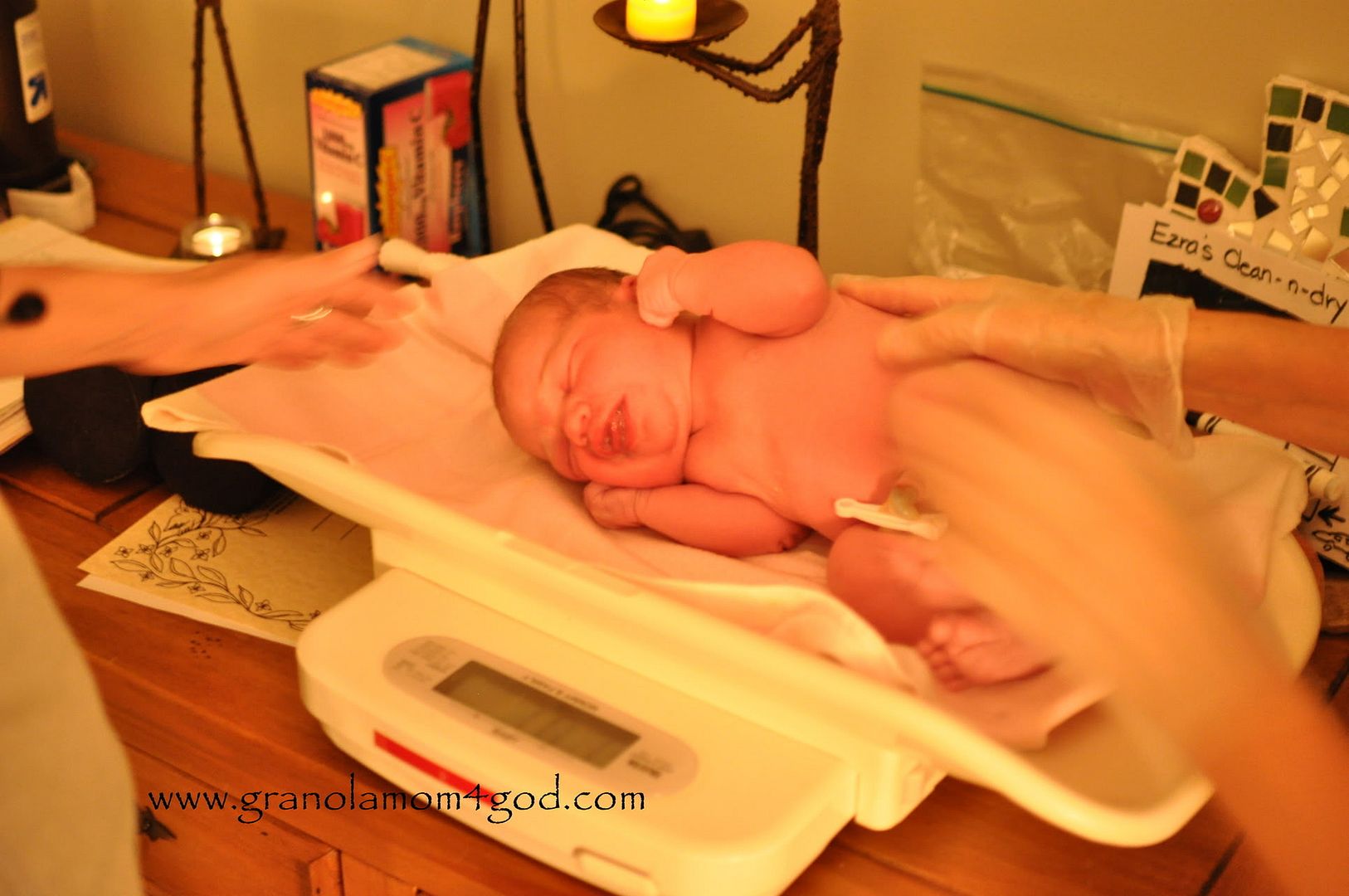 11 PM. I attempted to go to bed. I was wired. After alerting my midwife that she too should go to bed I consumed a bottle three homeopathic tablets of melatonin per her recommendation. Calm as ever, she sweetly thanked me and took my suggestion, never guessing how short her shut eye would be.

2 AM. I awoke. A crazy dream had been replaying in my REM cycle. For some reason I thought I was having a contraction. Surely not. Before I finished second guessing myself, the Lord showed me that it was go time. I found myself swiftly on my knees willing myself to remain calm, riding each contraction like a surf board, and embracing my baby with consistent squeezes. Desperately trying to stay quiet so that the Engineer (my husband) could get his beauty rest. (Seriously???)

2:05 AM. Enough of the nice girl routine. I slammed a pillow on the man who played a significant role in my current discomfort. Like a mother hen, a flurry of directions spew forth from my lips towards this man . . . my sweet husband . . . who complied with robot-like motions.

You're what?

I'm in labor. Get up. Light the candles. Turn Pandora on. Call the doula.

He called. Puking kids dwelled at the end of the telephone line.

No doula? What? How will I give birth? Call Lynda. Tell her to get ready.

Yea, I think Jodi is in labor. A tsunami just covered our bedroom. So I am assuming she just got in the tub. Naw, you probably still have time. Her contractions are only 3 minutes apart. Oh, but Lynda, remember her contractions are always like that – even up until the baby is born.

While this dialogue wafted in one ear and out the other, I seriously wanted to shove a sock in my beloved's mouth. I vowed to become a nun the next day. I needed him. Get off the phone! (Forget the fact that I had asked him to telephone the midwife in the first place.)

Though the water enveloped me and allowed me to get into that primal zone, self-doubt washed over me like a waterfall.

I can't do this. I can't take this. (Hello . . . this is called transition.)

But only I knew that. It slipped my mind to let Brian in on the submerged secret.

Approximately 2:15 AM.Call her back Bri.

Call who back?

The midwife. Use my phone.

Now why I had the Engineer use my phone in lieu of his is still a mystery to me. Because he used my not-so-smart texting phone he called Lynda's house. Not her cell phone. The phone that would be in her Smart Car as we spoke.

The man was irritated. He didn't want to call Lynda back so soon. To top it off, why wasn't she answering her phone? She was supposed to be on her way. The poor man. He was already baffled as to why he was calling the midwife back . . . why did his wife need to know how far away she was from our house?

People, I knew that I had minutes . . . if not seconds from delivering this baby, though I had only been awake less than 20 minutes. I thought that if Lynda were two minutes away . . . I could potentially wait.

It's not like I was going to force the baby out. Desperately striving to deliver this fourth baby with an intact bladder and zero tares, I wanted to allow my muscles to do the work naturally without pushing.

As the Engineer left a message on Lynda's home phone, I let out a low moan that swiftly crescendoed into an awkward moment, had Lynda not been a midwife.

2:20 ish. When I had finished the welcome call, I announced in a dainty sweet voice, "She's here!"

In caveman, Brian said, "What?"

She is here. I am holding her. (Our room was dark save for some flickering candles.)

Seriously?

Would I kid about something like this?

Why did you want me to call Lynda then?

Sigh.
So, I am one of those people who had an unassisted homebirth. I never counted on being "one of those." Yet, it is a distinction that I embrace. Had my first birth been like Naomi's, you would have seen me freaking out.
But I knew enough to listen to my body, rely on the hundreds of hours I had spent educating myself, and relax.
I later found out that Naomi's entry into the world is what is called a precipitous birth.
Would you ever consider a homebirth–or even an unassisted homebirth? How long did your labors last?
The daily duty in Jodi's home is to see what kind of bacteria she can grow in a Mason Jar. In addition, she nourishes, photographs, teaches, and loves on three boys and one baby girl. She brews her own coffee & considers instruction in this art as part of the school day. Jodi is married to her high school sweetheart who supports her passion for blogging about fermenting, whole foods, homeschooling, essential oils, home-birthing, and gardening. You can visit her at her personal blog, Granola Mom 4 God, or you can follow her twitter blasts and keep up with her community on Facebook.
For help with preparing for a natural childbirth, check out the #1 bestselling online childbirth course, Mama Natural Birth Course. It will empower you to have the natural birth you want…and you can watch the course in the comfort of your own home! You may also like Mama Natural's FREE introductory video on 8 Keys to a Natural Childbirth. For more information on how to achieve a natural birth in a hospital setting, I recommend the eBook, Unbound Birth.
Find our entire natural pregnancy and birthing series on the Series page!